Battle Creek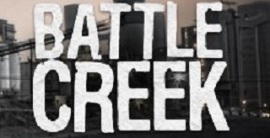 Battle Creek has concluded its run after 1 season.
Original run: 2015
Network: CBS
Genre: Drama
Synopsis (also check out the trailer below):
Set in the eponymous town of Battle Creek, Michigan, the show revolves around two very different law enforcement officers. Veteran Battle Creek PD detective Russ Agnew (Dean Winters) is an old-fashioned ends-justify-the-means kind of person, who constantly struggles with the outdated facilities the city has no money to replace. When a bust goes completely wrong due to the faulty equipment, it is clear that something needs to change. The FBI sends the charismatic Special Agent Milton Chamberlain (Josh Duhamel) to set up a high-tech field office in Battle Creekand help the local police department solving crimes in the city.
Most recent episode: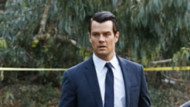 S1E13 - May 24th, '15Sympathy for the Devil
Next episode:
- No next episode -