Crowded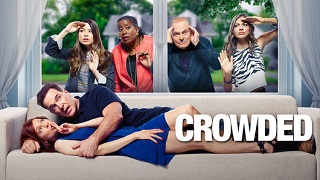 Crowded has concluded its run after 1 season.
Original run: 2016
Network: NBC
Genre: Comedy
Synopsis (also check out the trailer below):
Crowded centers on Mike (Patrick Warburton, Seinfeld) and Martina (Carrie Preston, True Blood). Their children all finally left the house giving them time to reclaim their wild side. However, both their adult daughters unexpectedly move back in, and Mike's parents decide not to spend their remaining years in Florida. Now, Mike and Martina's house is full once more.
Next episode:
- No next episode -