Wicked City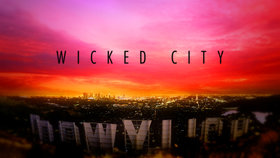 Wicked City has concluded its run after 1 season.
Original run: 2015
Network: ABC
Genre: Drama
Official decision: Cancelled
Synopsis (also check out the trailer below):
Wicked City is formerly known as L.A. Crime and is a character-driven true-crime procedural along the lines of True Detective, but always set in Los Angeles. Season one will focus around the 1980s Sunset Strip, where two LAPD cops are chasing Bonnie & Clyde-esque serial killers.