Trophy Wife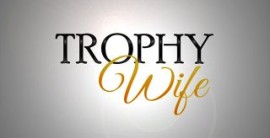 Trophy Wife has concluded its run after 1 season.
Original run: 2013 - 2014
Network: ABC
Genre: Comedy
Synopsis (also check out the trailer below):
When Kate (Malin Akerman) marries Pete (Bradley Whitford), she's hoping this time it's the real deal, contrary to his first two weddings. With the wedding however, comes a family of three stepchildren and two ex-wives Kate will now have to live with.
Most recent episode:
S1E22 - May 13th, '14Mother's Day
Next episode:
- No next episode -