2 Broke Girls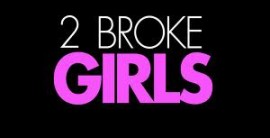 2 Broke Girls is on hiatus. It returns on Thursday, March 31st at 9:30/8:30c.
Original run: 2011 - present
Network: CBS
Genre: Comedy
TV Watch U.S. prediction: Certain Renewal
Synopsis (also check out the trailer below):
Max (Kat Dennings) and Caroline (Beth Behrs) are 2 Broke Girls trying to start their own cupcake business. Max comes from a poor working-class family while Caroline used to be very rich until her father got arrested for fraud, leaving the whole family disgraced and penniless.